Richemont co-chairs the new SDG Taskforce launched by the Responsible Jewellery Council
---
22 APR 2021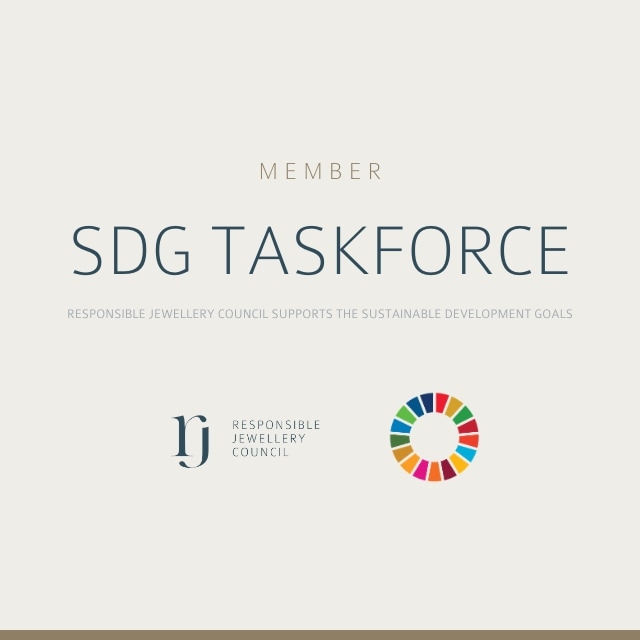 The Responsible Jewellery Council (RJC), the leading standard-setting organisation for the jewellery and watch industry supply chain, has announced the launch of an SDG Taskforce to create a unified platform to benchmark members' progress in the implementation of the 17 UN Sustainable Development Goals (SDGs). The SDG Taskforce will report on progress made within member companies and the industry through the annual RJC Progress Report and updates will be published to a dedicated web page.
The SDG Taskforce will:
Establish an SDG action Platform to coordinate the efforts of the industry
Launch a global library of best practices on the SDGs implementation
Function as a think-tank for new and collaborative projects on SDG implementation
Report regularly about the progress made through the Annual RJC Progress Report and case studies
Provide input into the RJC 2030 Roadmap and supporting member metrics, which will enable members to measure and report progress on the SDGs
"Nothing is more important than the continuous improvement in the integrity of the global jewellery supply chain to help strengthen consumer confidence and underpin its future with greater trust. That is why the RJC SDG Taskforce is critical to the future of our industry," said David Bouffard, Chair of Responsible Jewellery Council.

The SDG Taskforce consists of 26 members and the Executive Director of RJC and is co-chaired by Feriel Zerouki, Senior Vice President, Corporate Affairs, De Beers Group, and Matthew Kilgarriff, Director Corporate Social Responsibility, Richemont, with strategic guidance provided by Georg Kell, founder and former Executive Director of the United Nations Global Compact.