Introducing Buccellati's new website for seamless shopping experience
---
04 AUG 2022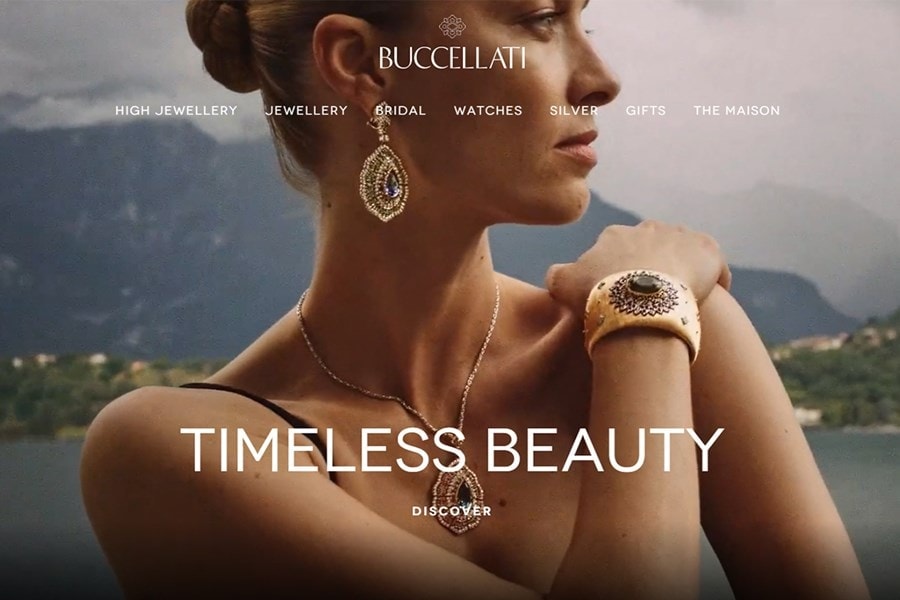 Milan 10 August 2022 - Buccellati, one of the world's most renowned high jewellery houses, is pleased to announce the launch of its newly designed global website www.buccellati.com.
Offering a seamless, personal customer experience across the Maison's creations from jewellery and silverware to watches and gifts, the best-in-class e-commerce website, is fast, easy to navigate and designed for a wide range of mobile and desktop devices. Available in 15 countries and in 9 languages, the website integrates the latest dynamic functionality for a user-friendly, interactive shopping experience.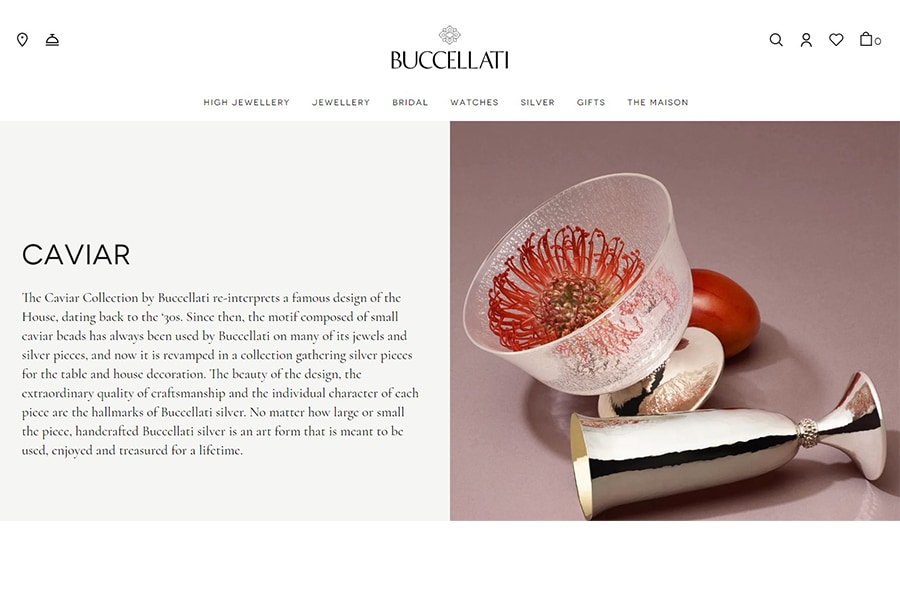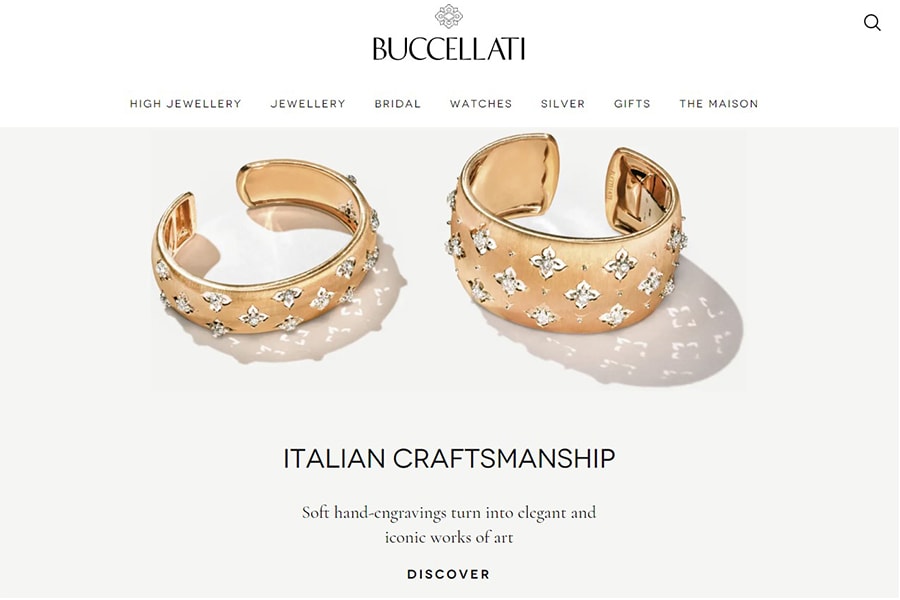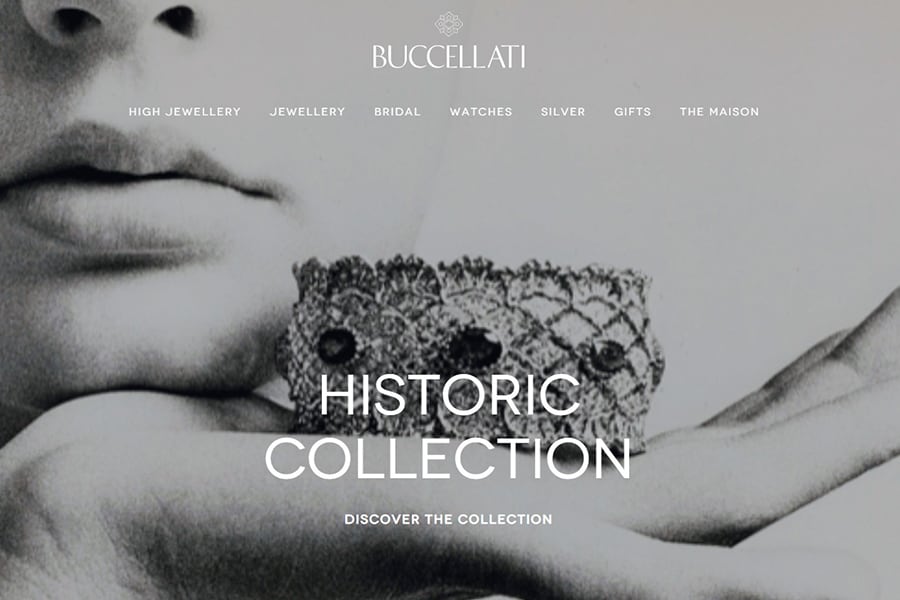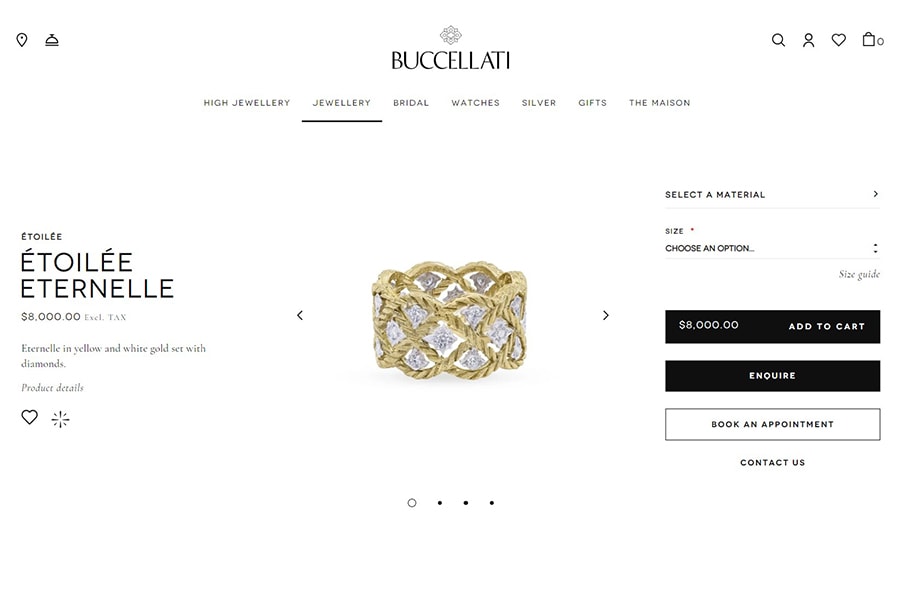 Taking Buccellati's online experience to the next level, the new website features the latest e-Commerce functionality enabling "distance sales" across a large selection of products in stock in the Maison's stores in the USA. Europe and the Rest of the World, with the exception of Mainland China, will follow in the coming months. Today, Chinese customers can purchase a selection of Buccellati products via Buccellati's "WeChat" mini-program https://maison.buccellati.com.cn/.
Buccellati.com is optimized for the visually impaired and is ADA-compliant, encouraging accessibility in line with the Group's Diversity & Inclusion policy.
BUCCELLATI
Buccellati is a renowned high-jewellery brand, admired for its craftmanship and the uniqueness of its creations. Distinctive is the use of rare stones with extraordinary colours, mixed with white and yellow gold, all nicely carved like laces. Today, the Buccellati jewels stand out for their design and for the techniques used to create them, such as the hand-engraving technique, dating back to the ancient goldsmithing traditions of the Italian "bottega" during the Renaissance times. The shapes of the collections are all inspired the historical archive drawings and by the very first creations of the founder, Mario Buccellati. Today, the Maison is 100% owned by Richemont, but the Buccellati family is still present in the company with top level managerial functions. Buccellati boutiques are present in the most important cities and in the most prestigious malls of the world.