"In the current climate emergency, only results matter"
---
04 AUG 2022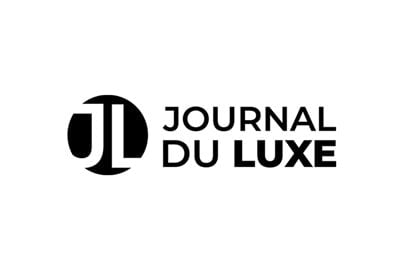 After leading the Partners in Action programme at the United Nations System Staff College and directing partnerships at the Global Alliance for Improved Nutrition, Dr Bérangère Ruchat held the position of Chief Sustainability Officer and then Senior Vice President Sustainability at fragrance and flavour designer Firmenich. She is now Chief Sustainability Officer of the luxury group Richemont.

What is your vision of regenerative luxury and what ambitions does this concept express?

I always try to be careful with the buzzwords often used in sustainable development. In recent years, the notion of regenerative has been used a lot to think about the protection of biodiversity and mainly in the context of regenerative agriculture. The B-Corp movement also uses this notion a lot. When using new concepts, it is important to understand scientifically what they are: how do we measure that one practice is more regenerative than another? Do we have the means to measure scientifically and in figures a claimed positive impact?
In the current climate emergency, only results count. A vast amount of work has been done by the OP2B (One Planet Business for Biodiversity) platform to scientifically define the challenges of regeneration. Measuring impacts on biodiversity is much more complex than measuring climate impacts. For several years now, we have already had standards for measuring climate change called Science Based Targets. The same process is underway for nature.
That said, luxury has a role to play in the regeneration of ecosystems. Therefore, acting at the source of value chains in collaboration with the producers of raw materials is strategic. New forms of collaboration from source to creation are crucial. New partnerships transform purely transactional business relationships into innovative collaborations in which it is not only about financing projects but also about sharing know-how and innovation.
Sustainable development is not only about climate and nature but also about social impacts. Regenerative practices can also focus on the regeneration of socio-economic ecosystems. Luxury has a key role to play in this area by preserving craftsmanship and supporting artisans in remote regions that are often lacking financial support. For example, the fabulous collaboration between Van Cleef & Arpels and a craftsman in the Swiss Jura region has helped to regenerate know-how and give a boost to a region in difficulty. This dimension is particularly touching for me because I grew up in this village with its unique know-how in art mechanics, which has suffered deep economic setbacks over the last few decades. On the other hand, the workshops, factories and luxury production sites in Europe employ several thousand women and men. Luxury has a positive impact on employment and is regenerating itself with the integration of young talent that I have had the pleasure of seeing working in the workshops.
In a word, the main lever for transformation is respect for materials and know-how, without which nothing is regenerated, and everything is lost.
As Chief Sustainability Officer, what are your daily missions and what place does eco-responsibility have within the Richemont Group?

I won't just talk about eco-responsibility because my role is not limited to environmental issues. My missions are based on three pillars that have replaced the traditional CSR tactics. Today, the role of the Chief Sustainability Officer is very holistic and includes all the dimensions of corporate responsibility: we talk about an ESG strategy (Environment, Social, Governance).
In particular, my team is in charge of the Group's non-financial reporting, this involves defining performance measures and, above all, creating transparency on our impacts and actions. In this context, we follow internationally recognised standards. Our latest report was published on 2 June 2022 and can be found on our website: it contains 170 pages and explains our approaches in detail. We are in a process of constant learning and improvement, but I am already very impressed by the work done by the 26 companies and businesses of the Group in the three ESG dimensions.
I joined Richemont on 1 February 2022 after dedicating 25 years of my career to public-private partnerships, first at the United Nations, then at the Bill & Melinda Gates Foundation and for the last 12 years at Firmenich. I am very fortunate to have a dedicated committee on the Board of Directors at Richemont. This committee supports the transformation ambitions driven by my team and the Group's network of sustainability leaders that includes all the Houses, regions and functions. My position reports directly to the Group CFO and I work with all the CEOs of the Houses, regions and functions.
In this context, my missions and those of my team are focused on sustainable transformation, which includes defining strategic priorities, measuring impact and performance, training and coaching. Like others, we have moved from managing peripheral initiatives to change management and performance measurement. We help prepare for the future, anticipate future risks and opportunities.
Chloé is the first luxury house in the group, but also in the industry, to have obtained B-Corp certification. How can this ambition be extended to the other Richemont Houses?

Chloé is a pioneer Maison in the Group and in the industry in terms of sustainable development. It is a transformation process led by an inspiring and determined leader, in collaboration with a committed artistic director and a talented Sustainable Development team. The human dimension of such success is paramount. The teams are inspired by a mission focused on women's empowerment.
The B-Corp certification validates and recognises the efforts of all the teams, from the purchase of raw materials to human resources management and creation, to mention just a few dimensions of the process.
What is important is the strategic framework of B-Corp, which is totally holistic and not limited to circularity or carbon emissions, but touches every dimension of the company's daily work. The ambition should not be to certify more B-Corps: so much the better if that is the case, but it is only a means to an end, not an end. The important thing is the B for "benefit", which must force us to understand our impacts on all our stakeholders, and this vision is clearly the one I want to instil in the entire Group. That said, many companies are already acting in this area of positive impact. For me, B-Corp is above all a state of mind and an approach that proposes a new role for the company in society, made up of new innovative collaborations.
How is your CSR strategy received in the Asia Pacific market? Is the health situation there holding back your projects compared to other markets which are growing exponentially?

It is important to note that the regional decision-makers and their teams are at the heart of the expansion of our social and environmental policies. We have an ESG committee representing each region of the Group, in which I participate. We measure our respective performances and share best practices. Then, at the heart of each region, there is ESG governance and, increasingly, there is a dedicated person who reports to the regional management. This governance works very well. It is led by highly motivated women and men, which is particularly the case in Asia Pacific.
It is true that our colleagues are going through the health crisis with additional difficulties, but their commitments remain unchanged. They continue to follow their roadmap on eliminating plastic, purchasing renewable energy and conducting numerous diversity and inclusion trainings. On the other hand, they are very active in supporting groups in need and their generosity has had many positive impacts. I remember an international focus on sustainability where ESG colleagues from Asia Pacific participated despite the unfavourable schedule.
Their message was that continuing their positive actions also contributed to their well-being. This is a crucial point to make: what we do is not something we allocate a budget to from time to time. It is a state of mind that is part of the long term. This is the Richemont culture, which is sometimes misunderstood. Our ethos is one of empathy, curiosity and loyalty, values of resilience in times of crisis.
Richemont is one of the top 2% of global companies rated in the world in terms of environmental, social and governance measures; what are the next steps to continue doing business responsibly

Indeed, our assessment by Sustainalytics, one of the leading rating agencies on ESG criteria, is very positive. However, there is no room for complacency. First of all, the world is experiencing numerous climatic, social, political and health crises: there are many emergencies and many priorities. We must remain humble about our ability to address the challenges of the present and the future. However, we must remain positive, believe in innovation and solutions and above all remember the role of our sector in society.
We are protectors of craftsmanship, creators of aesthetics and technical prowess, passionate about minute details, in constant search of beauty and excellence. We are passers-on of family stories, love stories and History with a capital H. A watch, a ring, a necklace, a bag, a dress, a pen tell stories about life, moments of happiness, memories. All this is not futile, quite the contrary. This wonderful universe must therefore be environmentally and socially responsible. In a few months, our new ambitions will reflect this ever-renewed desire. However, we must realise that the challenges go far beyond our Maisons and our Group. Some issues are specific to our entire industry and collaboration is becoming a very positive and pre-competitive reality.
Collaboration with our suppliers will also be central to achieving our social and environmental goals. I invite the reader to go to our website and read our sustainability report to discover our strategy and actions. We have little time left to reverse the impacts of climate change and contribute to greater inclusion in our societies. Our obsession in the coming months and years will be to accelerate: we must all be motivated by a sense of urgency.